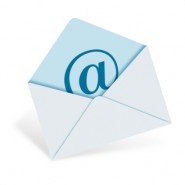 Getting the contact details from your virtual and physical restaurant visitors is the basic building block of having an effective, successful newsletter.
Keep in mind that with asking for an email address, you're asking for personal information, which most people don't give out easily. You really have to offer something of value to get their email addresses, but more on that later.
Where is a good place to get restaurant visitor email address?
Well, just about everywhere, for example:
Your website,
insert a dedicated "Sign up to our newsletter" card into your menu card,
the waiting area,
your ads,
your takeout menu,
your server's nametags,
the receipt itself,
print dedicated "Sign up" card and give it to your guests with the receipt,
in person by the waiter after a meal.
How to ask for the email address?
This one is the hard part, since people don't just want to give out their details. The way to get something from them is to give them something they want. It's a fair deal after all, wouldn't you say?
Here are a couple of ideas to give some incentive to your guests:
Ongoing exclusive email newsletter subscriber benefits.
10% discount off their next tab.
"Secret" recipes sent regularly.
Chance to win a 2 hour cooking lesson at your restaurant.
This one requires that you dedicate 1 night per month to a group cooking lesson for your subscribers. The group should be around 20 people if you have enough space.
This is also a great way to give your valued customers a behind the scenes look at your kitchen and the workings of a restaurant.
Getting creative is easy when you talk to your customers. Go out there, find out what they want, and give it to them.
There are also a couple of things you need to have on your website if you're going to collect email addresses:
A privacy policy, you can find tons of templates on Google.
No-spam guarantee
Online Marketing Guide for Restaurants & Bars