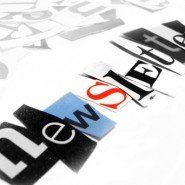 Coming up with something really interesting to say, something your restaurant's newsletter subscribers will definitely want to read, can be hard at times. You work hard on building your establishment's email list, but writer's block can set upon anybody.
If you're having difficulties coming up with ideas for this month's newsletter, here are a couple of tips to get those cogwheels turning:
Share a recipe: if they like to eat, they might like to cook. Share a seasonal recipe to make it current, or a "secret" recipe passed down by your great grandmother. Obviously it doesn't actually have to be from her really, but the extra marketing ads more intrigue.
Give book recommendations relating to your restaurant's genre. Hey, if they visited your Italian restaurant, they might be interested in books on Italian foods, perhaps recipe books.
Introduce your staff
Give a behind the scenes look into the working of your kitchen, how you prepare food in the morning, etc. Videos are the best means of communication for behind the scenes stuff, you know, reality shows are a hit nowadays. If you don't make a video, at least take some good pictures.
Talk about your restaurant's philanthropic work, for example, how you give food to the homeless shelter instead of throwing everything out.
Ask a question! This is a great way of starting conversations and getting people involved as well.
Answer questions in the form of a "Most asked questions" newsletter issue. This has social credibility and makes people want to read, since other people stated the questions originally. Reality TV stuff once again.
Offer coupons and discounts.
Sign up for other restaurants' newsletters, and see what they talk about.
I hope the above got your creativity going a bit. The most important thing is not to let your subscribers get bored of your letters. Whatever you write about, make it genuine, interesting, and worth reading.
Make sure you end your letters with a call to action, telling the reader what you want them to do next. This may be to click on a link, to visit the restaurant, to reply, or whatever you want the person to do once they're done with the letter.
One comment on "
9 content ideas for restaurant newsletters

"
Online Marketing Guide for Restaurants & Bars